Your initial investment to become a broker with Caravan Depot is very low when compared to the speed that you can recoup that investment. A successful broker will comfortably recoup their investment in their first year with us.
The initial franchise fee is £30,000 plus VAT. You may wish to pay this as a single sum at the start, or you may wish to take advantage of our payment plan and spread this over time. This means you do not need to have significant cash in the bank to get started. This is a work from home business, so overheads are low and below are details of the set up package you will receive on commencement. The only things you will need in addition are a presentable car and an office or workspace at home.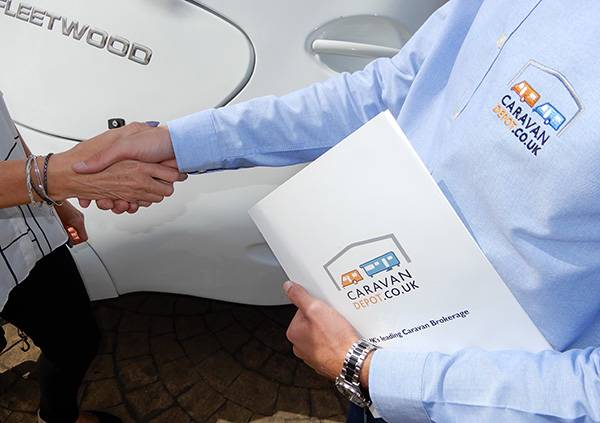 As with most major franchise systems, we aim to take advantage of our collective size and buying power to fund national advertising campaigns and promote the strength of our brand.  This is paid for through our central marketing fund which all of our brokers contribute towards.
Joining us may not be a purely business proposition for you and factors such as lifestyle may carry equal weight. However, it is important that you satisfy yourself that joining us represents a very sound financial decision. We will be happy to discuss all aspects of your investment including the current financial performance of our franchisees and our payment plan to spread the cost of your initial investment, if that is relevant to you.
The initial franchise fee includes:
A five-year franchise agreement with the potential for an automatic free renewal after five years
An exclusive franchise territory
An induction and training programme into caravan brokerage and the associated systems
An operations manual covering all aspects of operating your the business
A bespoke monitoring and management software to manage your business
A laptop computer, printer and camera
Corporate clothing
Launch marketing material
Your ongoing royalties are based on your success and the level of business you achieve. The royalty is 20% of your gross revenue plus VAT and includes:
License to use of our proven business model

The use of our trademarked branding and trade names

Use of our market leading website and multi site scraping system

Ongoing training and development

Head office support

Head office financial transaction management and money handling

Continued business innovation and development