HOW WE GET YOU STARTED
OK, at this point you might be thinking "That all looks very exciting, but where do I start? I have never owned a caravan and I have never worked in the industry. Can I still become a broker? How do I learn to do it? Can I really be successful?". The answer is yes you can. We have brokers who were in exactly the same position and who are now earning more than they ever earned before.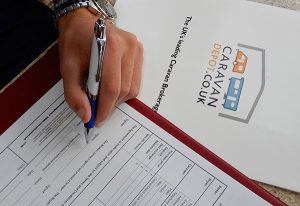 Of course it helps if you know a little about caravans, but it isn't essential. What is more important is that you are good with people, energetic, persistent and determined to provide a first class service.
You will learn the technical side of the business through our outstanding initial and ongoing training programmes. Our training is designed to be highly practical and task focused and you will receive a joining package of everything you need to begin trading. By the end of your first week's training we will have you speaking to caravan owners and we will be supporting you in building your stock of caravans for sale. If you follow our advice and apply our successful systems there is no reason why you shouldn't be selling caravans within weeks of joining us and starting to build a serious income stream.
Our ongoing marketing programmes and software systems will ensure that you receive a flow of leads that are easy to manage and make contact with.
In short, we will give you access to our proven operating system in this lucrative industry, train you how to implement it in running your business and provide you with the marketing support to achieve immediate and ongoing success.